What to expect
In this orthodontic office we have an emphasis on airway, joints and proper oral function. During the initial orthodontic evaluation for each patient, we will take full orthodontic records to screen for TMJ or sleep disordered breathing concerns that may be related to you or your child's facial growth pattern. We will determine if treatment is needed now or should be delayed. Referrals may be needed such as Ear, Nose and Throat or Myofunctional Therapy to aid in your child's overall treatment plan. If orthodontic treatment is determined, we will discuss the course of treatment such as necessary appliances (such as braces, expanders, aligners), length of treatment and cost of treatment along with the payment options available.
Phases
Are  you  a  candidate for treatment?
Orthodontics is not merely for improving the aesthetics of the smile, treatment improves bad bites (malocclusions). Malocclusions occur as a result of tooth or jaw misalignment. Malocclusions affect the way you smile, chew, clean your teeth or feel about your smile.
Why should malocclusions be treated?
According to studies by the American Association of Orthodontists, untreated malocclusions can result in a variety of problems. Crowded teeth are more difficult to properly brush and floss, which may contribute to tooth decay and/or gum disease. Protruding teeth are more susceptible to accidental chipping.
During the first phase of treatment, Dr. Fry will work with your child's jaw and muscles. This treatment will help permanent teeth grow into the right place and the jaw to fit together well. By starting early, you've given your child the best chance for the best result. Early treatment may last a year or longer. Your child may wear braces during this time, but they will be used mainly as an anchor for other appliances that will influence the growth of bone muscle. In most case, a second phase of orthodontic treatment is also necessary and will usually start after permanent teeth have appeared.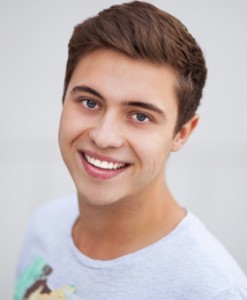 As permanent teeth have appeared it will now be time to look at your teeth and jaw to see if they need to be moved. You might need braces, headgear, or a positioner. Braces put steady pressure on your teeth to move them into place. As your teeth will move, Dr. Fry will adjust the braces.
Braces aren't just for kids anymore. Tooth alignment can be changed at any age if your gums and bone structure are healthy. We offer a variety of treatments that are designed for different age groups – including adults. A new smile can begin today.Orthodontic treatment at later stages in life can dramatically improve your personal appearance and self-esteem. Improving the health of your teeth and gums is equally important. Crooked teeth and a bad bite can contribute to gum and bone loss, tooth decay, abnormal wear of the tooth enamel and surfaces, headaches and jaw joint (TMJ/TMD) pain.A large percentage of our patients are adults, and they agree that it's never too late to improve their greatest asset – their smile.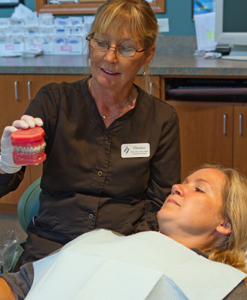 This term describes a group of problems related to the Temporomandibular joint (TMJ) and nearby muscles. Your symptoms may be painful and frustrating. You may have headaches, tooth pain, clicking sounds or muscle aches. If you are having TMJ symptoms, Dr. Fry will come up with a treatment plan to help you have a healthier and more comfortable jaw.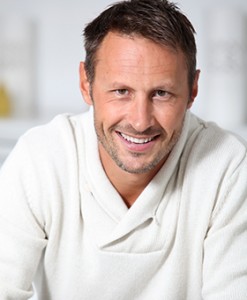 Corrective jaw surgery (orthognathic surgery) treats and corrects abnormalities of the facial bones, specifically the jaws and the teeth. Often, these abnormalities cause difficulty associated with chewing, talking, sleeping and other routine activities. Orthognathic surgery corrects these problems and, in conjunction with orthodontic treatment, will improve the overall appearance of the facial profile.
Other Appliances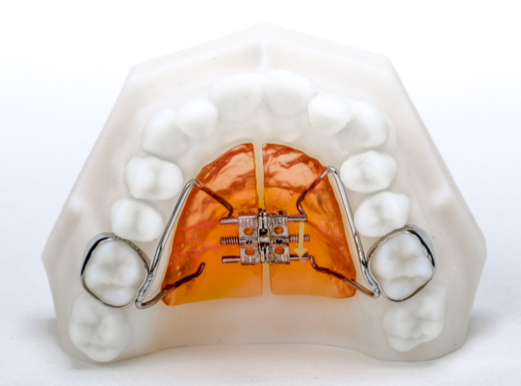 An expander is commonly used to create more arch width and length that has been lost with a growth or development issue. Also commonly used to correct a crossbite.
We will show you how to use the key to apply the needed forces to the teeth and walls of the palate. Most people feel pressure in the area of the teeth and tingling around the nose after a turn.
This sensation typically dissipates in 5 minutes. Avoidance of chewy, sticky foods will be necessary to keep the bands in place. Call us right away if you discover a loose band.
Types of Braces
Today, patients now have more options when it comes to wearing braces. Regular metal braces are still widely used, clear braces are becoming increasingly popular along with removable appliances that can be used for mild cases of misaligned teeth. Take a look below to learn more about these options at our office.
Clear Brackets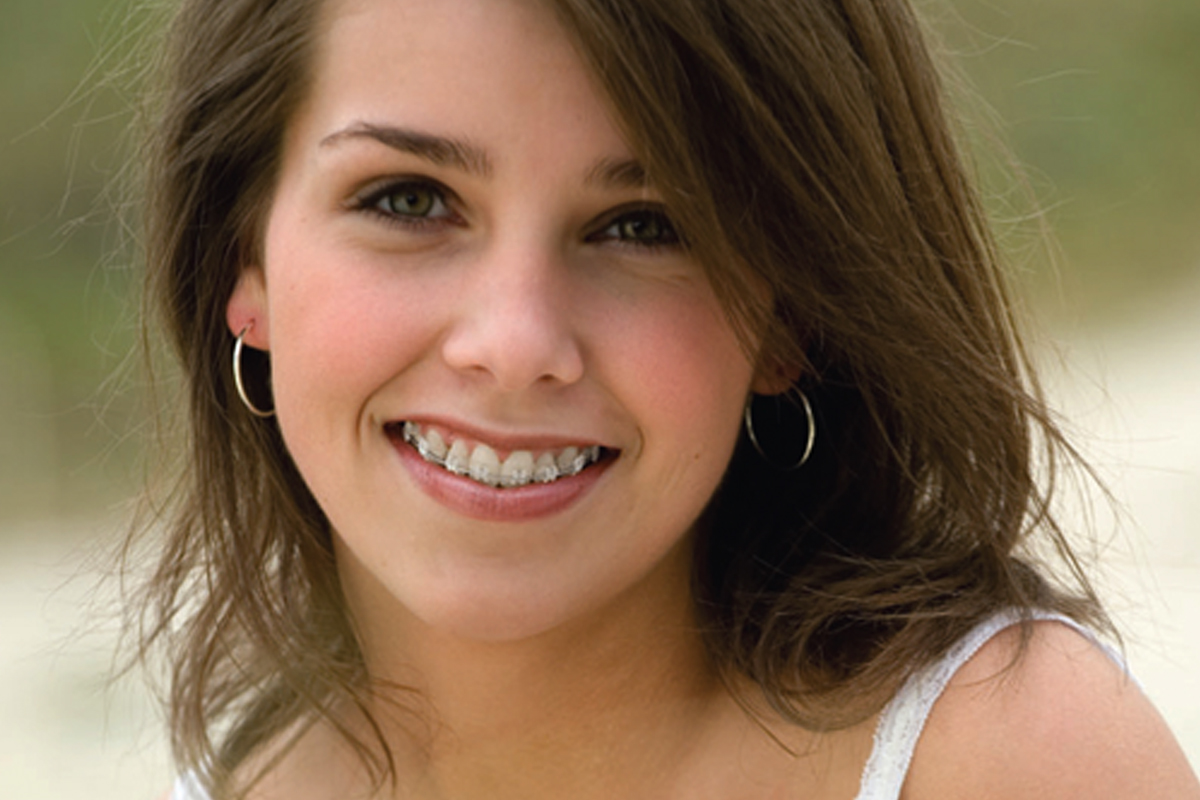 Ceramic braces are made of translucent (clear) material. They are most popular with adult patients, due to their cosmetic appeal.
Metal Brackets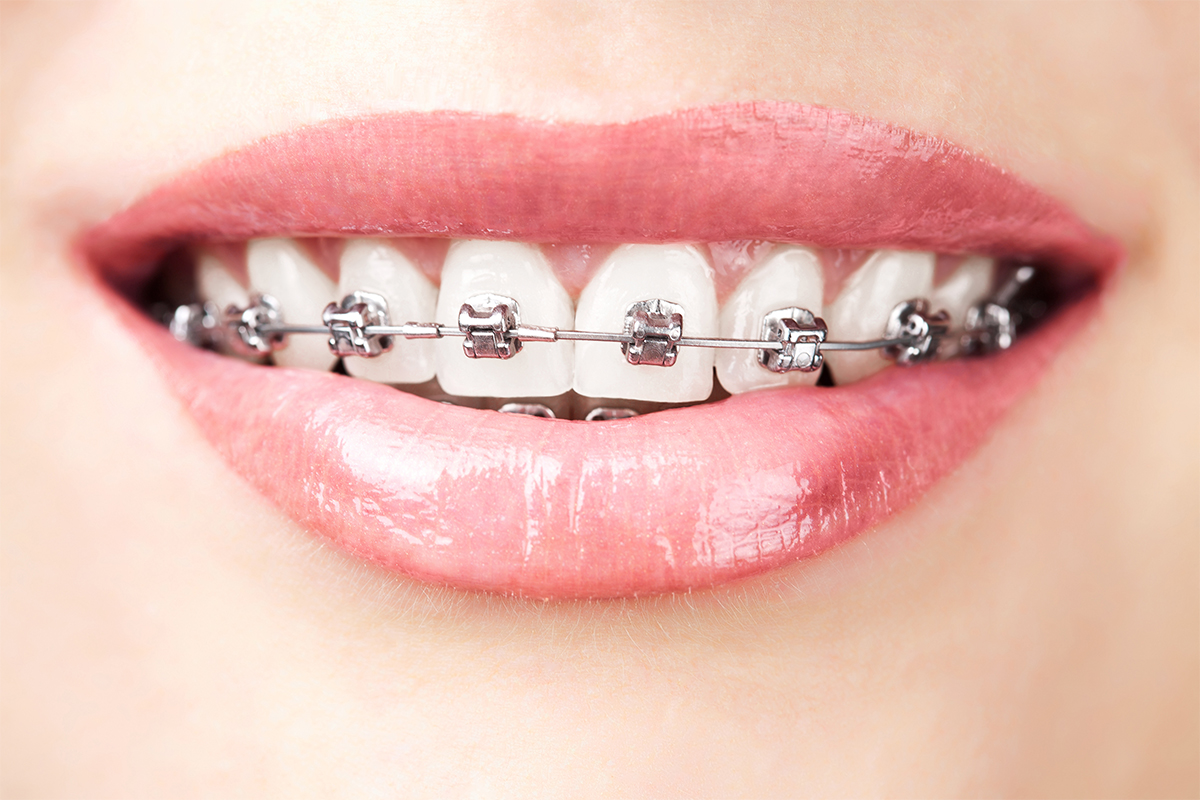 Metal self-ligating (no colored elastic ties) brackets and conventional metal brackets with your choice of colored elastic ties.  
InBrace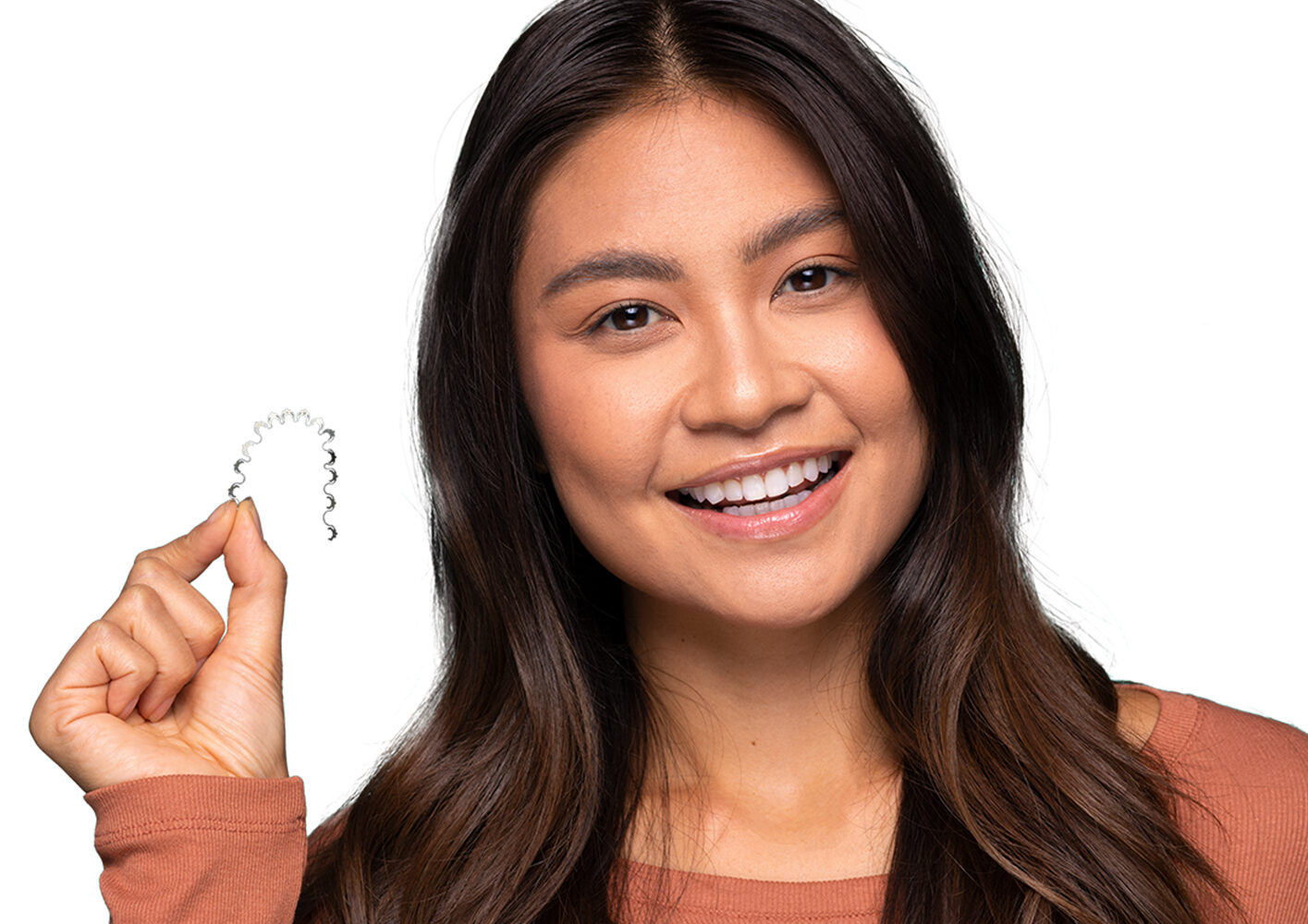 InBrace is a personalized behind-the-teeth, teeth straightener - that's completely hidden. Click here for more information!
Invisalign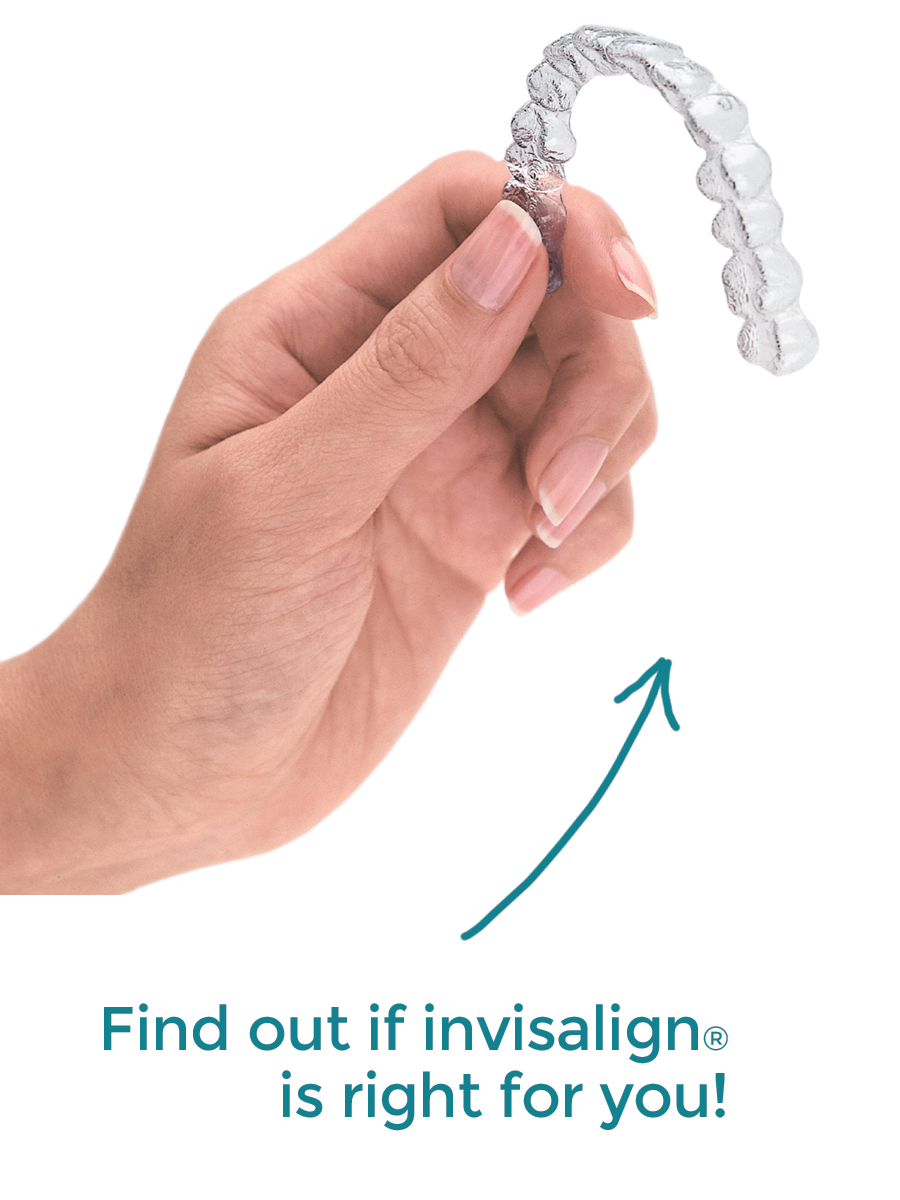 GET TO KNOW INVISALIGN®
Invisalign® takes a modern approach to straightening teeth, using a custom-made series of aligners created for you and only you. These aligner trays are made of smooth, comfortable and virtually invisible plastic that you wear over your teeth. Wearing the aligners will gradually and gently shift your teeth into place, based on the exact movements your dentist or orthodontist plans out for you. There are no metal brackets to attach and no wires to tighten. You just pop in a new set of aligners approximately every two weeks, until your treatment is complete.
We are proud to announce that we are an Invisalign Premier Provider!
Clear Aligner/Invisalign Therapy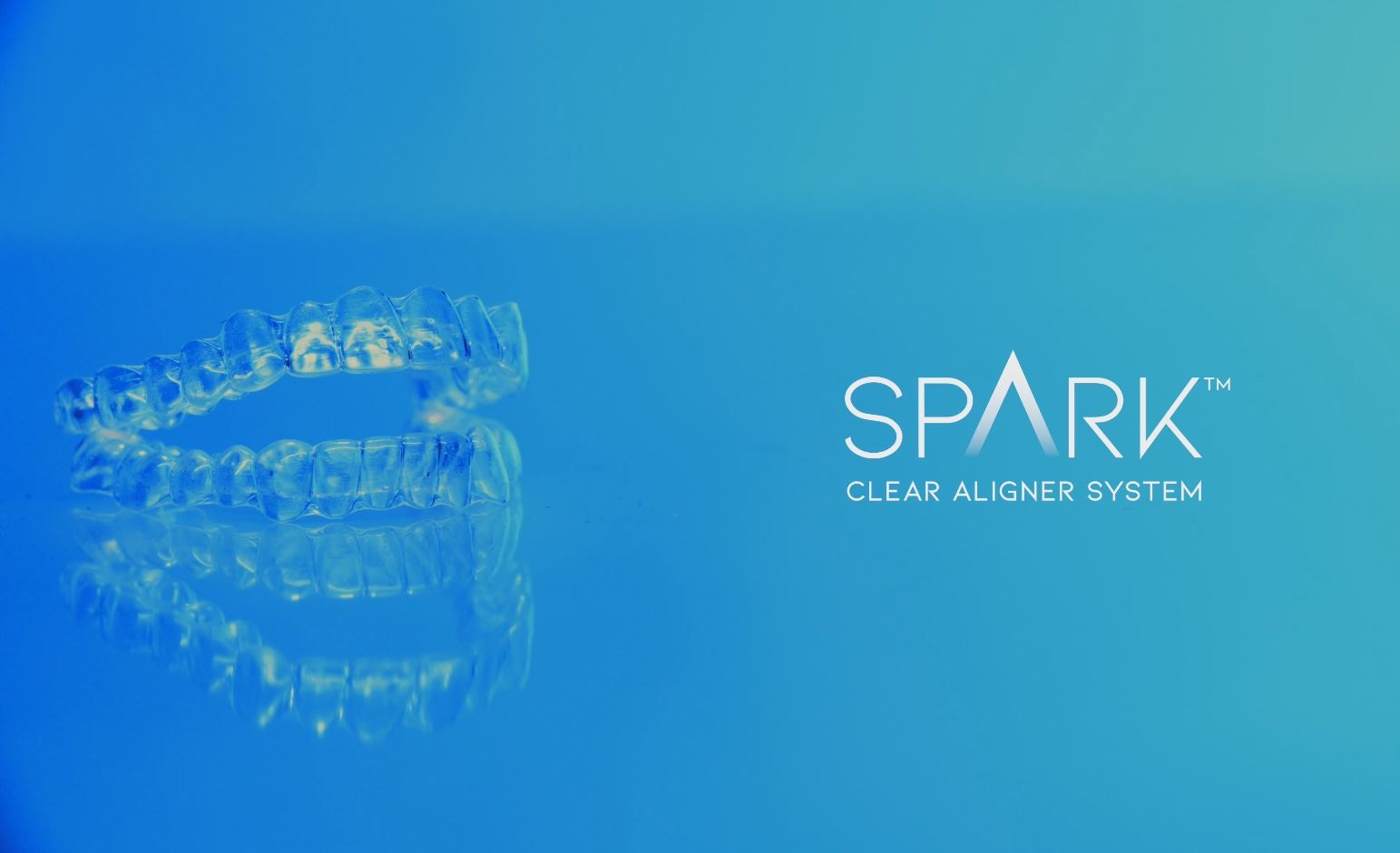 Clear aligners, widely known as Invisalign are another type of treatment used to align teeth to an aesthetic and functional position. They are worn in 1-2 week increments and must be worn 22 hours a day for tooth movement. They are a nice alternative to braces if aesthetics are a concern with traditional braces. To begin treatment a 3-D image of the teeth is taken in the office and then a treatment plan is developed by the doctor. The aligner company creates a sequence of aligners to complete the desired tooth movement. The next visit at the office will consist of attachment (tooth colored buttons) placement on the teeth to help facilitate tooth movement. After that, aligners are switched out according to Dr. Fry's plan and periodic visits are made to check that teeth are moving as desired and to determine when treatment is complete. There are many different brands of Aligner Therapy and is not just limited to Invisalign. We offer a variety of different aligner systems that allows us to tailor to the patient's specific needs; saving time and money. If you are interested in knowing if you are a candidate for clear aligners – call our office for an exam to discuss your options.
3-Dimensional Imaging
Our office offers 3-Dimensional imaging which allows us to analyze the airway, the TMJ's and impacted teeth in all directions. Our system is brand new and offers more information with lower radiation. We send all 3-Dimensional images to an Oral Radiologist to be read for pathology. The 3-D imaging gives Dr. Fry the ability to diagnose more fully at your exam appointment without the need for referrals to another office to acquire this image saving you both time and money!
3D scanning and printing
This office has the latest in orthodontic technology to save you time and trips to our office. With a simple scan of your teeth, we are able to make any appliance you may need. This technology allows us to make some appliances in office instead of sending to the lab which saves time and money!
orthognathic surgery
Corrective jaw surgery (orthognathic surgery) treats and corrects abnormalities of the facial bones, specifically the jaws and the teeth. Often, these abnormalities cause difficulty associated with chewing, talking, sleeping and other routine activities. Orthognathic surgery corrects these problems and, in conjunction with orthodontic treatment, will improve the overall appearance of the facial profile.
Using the latest in digital imaging technology, we will demonstrate the overall functional and aesthetic benefits of orthognathic surgery. Computerized treatment planning minimizes treatment times, recovery periods and the overall efficacy of your surgery. State-of-the-art materials such as titanium plates and miniature screws provide stability, strength and predictability to your treatment. These advances in technology, procedures and equipment reduce post-surgical recovery time, thus allowing patients to return to their normal routines soon after the surgery.
Orthognathic surgery may be unnecessary if orthodontic treatment can correct the problem. With the latest advances in orthodontics, this is sometimes the case. We will determine if orthognathic surgery is the correct treatment option for you.
Financial Information
Our office is not a participating provider for insurance, however, we do help you receive your orthodontic benefit. We will aid in filing with your insurance company and send in the necessary codes for you to utilize your insurance benefit. We do have the ability to bill medical insurance for TMJ treatments as well to help cover the cost of treatment. For financing treatments we offer 0% interest payment plans and discounts for paid in full contract. Additionally we utilize OrthoBanc for automatic drafting of payments from your checking or credit card for your convenience. You can also make payments directly thru OrthoBanc online!
OUR REWARDS PROGRAM
A token of our appreciation!
We would like to offer you some perks along your orthodontic journey — to not only brighten your visits to our office but also to encourage you to get your braces removed and to complete your treatment on time!
We are calling this our Patient Reward program, developed in appreciation for our patients who strive to do their very best to keep their teeth clean, keep and attend their appointments in a timely way, and to take care of their orthodontic appliances and braces.
At each of your regularly scheduled orthodontic appointments, you may earn a token for:
What can you get for your tokens? You may redeem your tokens for a variety of items:
1-3 tokens

a selection from our Shopping Cart

15 tokens

a $5 gift certificate to McDonald's

15 tokens

a Starbucks card

25 tokens

one movie pass ($7.50 value)

30 tokens

a $10 gas card

30 tokens

an ITunes gift card